Seguro Storage offers both temporary and permanent solutions for any storage requirements that you could have. If the space that you have at home or at your business is no longer sufficient, or if there are going to be changes in your life or living conditions, we offer you easy, stress free storage possibilities. Our storage facilities are clean, dry and safe, equipped with climate control and can be accessed every day of the week at no extra charge. Seguro Storage strives to provide customised storage solutions for every need. It is a flexible and modern way to store all your property that you can't, or don't want to, dispose of yet. By making use of this service you can create extra space in your home or working environment again.
Self Storage: an extension of your home or business
With self storage you store your own property in a separate storage unit which you can access when you want to, seven days a week without additional costs! In fact the storage space is an extension of your home or business. You, or those authorised by you, have sole access to your storage space. Seguro Storage doesn't even have a key to the storage unit, unless you specifically require this. After all, we don't just enter your home without you wanting that…
Storage: when moving house every little bit of help is welcome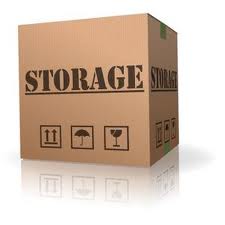 The handover date for a new home doesn't always exactly correspond with the date when you leave your previous accommodation. Seguro Storage has extra large storage units available in which the entire contents of a house can be stored for as long as you want. We will even come and collect from you if you find that convenient. We have our own transport available. You could also have a removal firm deliver your possessions to us. The choice is yours: you can arrange a removal company or we will arrange one that maintains the same high quality standards as we do. If you would like access to your property in the meantime then that is always possible.
The following are some of the situations for which Seguro Storage offers you storage solutions:
When you rent out your home with furnishings for a few months each year and you would prefer that the tenants didn't use certain items.
When you move from a large house to smaller accommodation.
When you have property that you use seasonally such as camping or boating equipment or materials for your hobby.
When you are refurbishing your house and you are looking for temporary storage for your furniture or possibly the entire contents of your home.
When you need storage because you are going to move but the new house isn't ready yet.
When your current storage is simply too small and your house is full.
When you have tools that you don't need every day but are standing in the way.
Of course, for businesses as well:
When you have to store archives on a long-term basis.
When you would prefer to utilise more space for receiving clients rather than storage, which could possibly avoid the need to relocate to new premises.
When you receive your new collection too early.
When your business premises are being refurbished.
When you are looking for a small distribution space for goods that are delivered outside normal opening times.
When your enterprise is in its infancy and you want to remain flexible.
Of course, these are just a few examples and there are still a lot more situations that can be thought of where extra storage space may be required.
Take a look at our Frequently Asked Questions if you require more information.