Seguro Storage's storage units are ideal for storing your goods or home contents for short and/or long periods in safe, clean, dry, climate controlled conditions.
Since June 2007 there is the possibility of Storage and Self Storage in Murcia, because Seguro Storage in Balsicas, on the industrial site of Polaris World, has proven over the years to be a long standing and reliable partner in storage needs. We have survived the economic crisis, the first wave of the COVID pandemic and these events only made us more solid. In other words: we are not a one day fly.
Seguro Storage's premises offer storage facilities in varying formats. Every storage unit is a drive-to unit where you have access to your storage space with your car. Our company's excellent security and surveillance systems ensure that your property is safely stored 24 hours per day.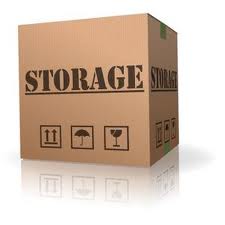 The climate conditions under which your property is stored are unique for miles around. Seguro Storage's premises are equipped with a climate control system which tempers the excessive heat during the hot summer months, provides heating when necessary during the winter and prevents day and night temperature swings during the spring and autumn. This prevents damp and protects your goods from exposure to large temperature variations. Excellent conditions for storing your furniture or books for example. You won't find this anywhere in Murcia, Almerí­a or Alicante!Seguro Storage offers practical and very flexible solutions for the (temporary) storing of 'problem items'. You rent a storage unit that is the size that you want for as long as you need it. This is possible for periods from one month with storing space from 1m2.
You want a smaller or larger storage unit the following month? You can move at any time you wish without incurring additional costs. Our premises are protected 24 hours a day by cameras, sensors, fire detectors among other things.
With a personal digital key you will have 24/7 access to your storage unit.
If you want to meet us in person, please call 648 21 7474 for an appointment. We are only 15 minutes away on Monday, Tuesday, Thursday and Friday between 10:00 and 14:00. We will show you around and answer your questions. We hope to see you soon.